PT Waskita Karya (Persero) Tbk won the trust of PT Amman Mineral Nusa Tenggara to build a mining area located in Batu Hijau, Sumbawa, West Nusa Tenggara. Waskita's first project in developing this mining area has a contract value of IDR 262 billion.
The contract agreement "Batu Hijau Expansion Project K.026" with the scope of work for concrete and civil works for the wet plant has been signed circularly by SVP Infrastructure III Division PT Waskita Karya Dhetik Ariyanto with James Adam as Senior Manager Capital Procurement and Services PT Amman Mineral Nusa Southeast on 6 September 2022. This project is part of the construction of the Copper Concentrator Infrastructure.
SVP Corporate Secretary of the Company Novianto Ari Nugroho said that although this mining project is a new thing for the Company, with the seriousness and sincerity of the team, Waskita is optimistic that it can complete this work well. "It is hoped that this work project can be completed on time, even though the construction work of the first mining area for Waskita," said Novianto.
The company will take a role in the development of mining areas such as foundations, concrete, and other civil works because this project will be Waskita's pioneer project in the mining area.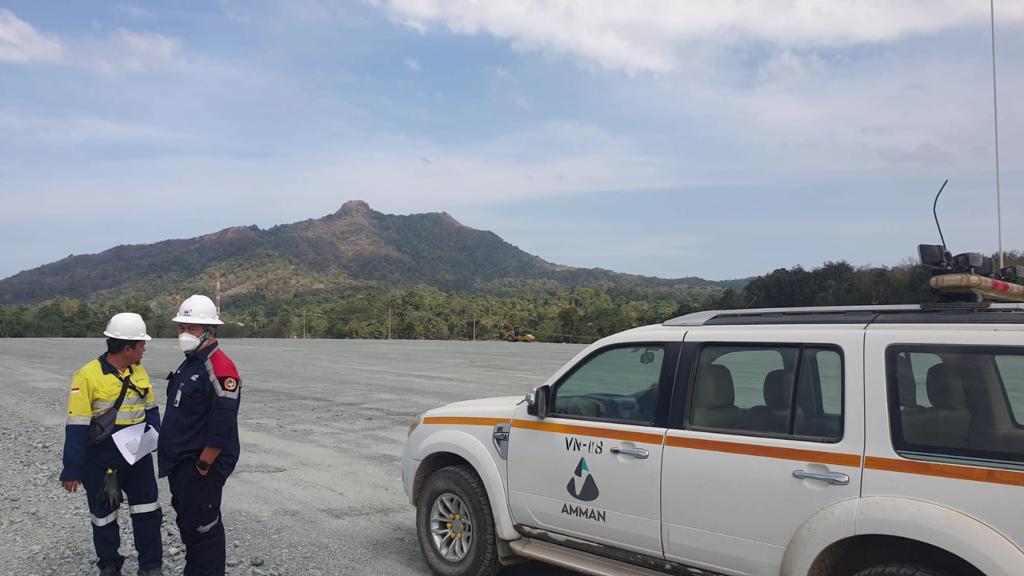 "Through this collaboration, it is hoped that this project can add to Waskita's portfolio and be trusted to work in other mining areas," said Novianto.
The contract agreement for the construction of the mining area takes 23 months to implement and is targeted to be completed by mid-2024 The Scope of Waskita's work includes Preparation Work, Earth Work, and Concrete Work.
It is known that PT Amman Mineral Nusa Tenggara (AMNT) is a mining company that operates a 25,000ha copper and gold mine located on Sumbawa Island, Nusa Tenggara, Indonesia.
Batu Hijau is a mine site managed by PT AMNT, has a processing facility with a capacity of 120,000 TPD, a milling facility, an assembly pipeline facility for tailings management, warehousing, a 158 MW coal powerplant, a port with a ferry terminal, air services, and a city site for housing and schools.